Seiseme soap is today the result of 60 years of experience in the production of oleochemicals. Raw materials and all natural and biodegradable components are controlled in our laboratories, adhering to the strictest quality standards.
For the industrial production of SEISEME soap, we use distilled fatty acids from our own production carried out under ISO 9001 standards. The entire process is automated, from the first stages to the final packaging and palletizing, then being stored for marketing.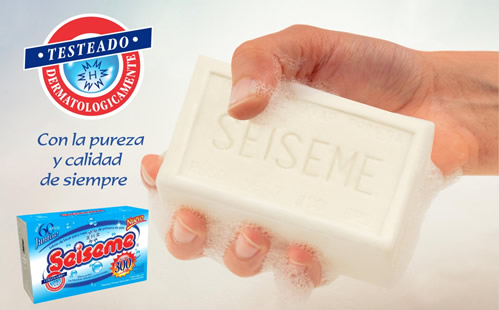 The new SEISEME Soap, Dermatologically Tested is produced for the care of your skin and your clothes. Specially formulated to remove stains.
Its effectiveness and durability (it contains 300 g., Unique in its kind) reach the just benefit obtained in its 60 years of experience.
There are reasons to choose SOAP SEISEME !!!.